Vertical Glass Washing Machine Ldv2000
Product Detail
Product Tags
1.The washing part was welded by stainless steel, it is of high strength and not deformable; the top parts and water tank are made of stainless steel; the bottom is made of 5mm thick stainless steel,the lateral is made of 2mm thick stainless steel.
2.OMRON recognizing system for low – E glass, it can know if it is the coating side of the low-E glass. The hard brushes will be separated to avoid damage to the coating of Low-E glass by OMRON recognizing system automatically.
3.There are six high quality brushes and four high speed sprayers which can ensure the glass can be washed very clean.Washing speed is about 4-6m per minute.
4.The spring is stainless steel and can adjust 3-18 mm for different thickness of glass.
5.All parts include the axles which frequently contact with water in the washing machine are made of stainless steel, copper or waterproof aluminum, nylon and so on, it will not rust for long time running and easily to maintain.
6.Gear driving system take chain reaction so it will not leave the original position after long time running.
7.Drying part frame is stainless steel,so it will not dirty the glass after washing,the circle wind also reduce the noise.
8.The machine has two pairs of stainless steel air knives.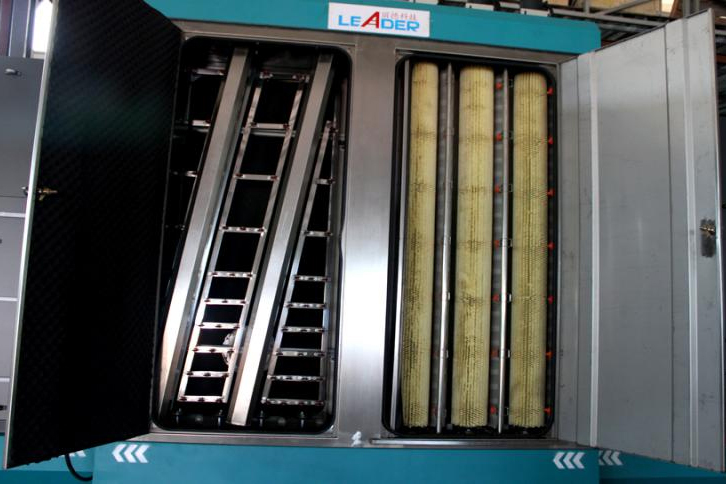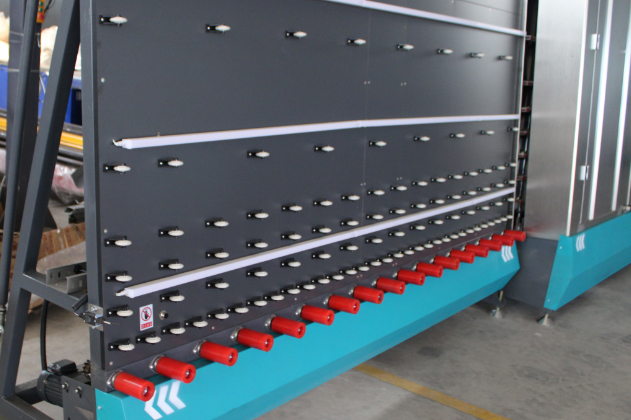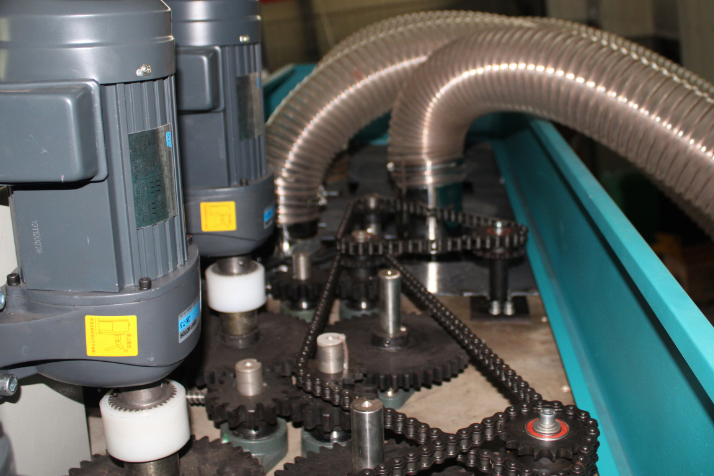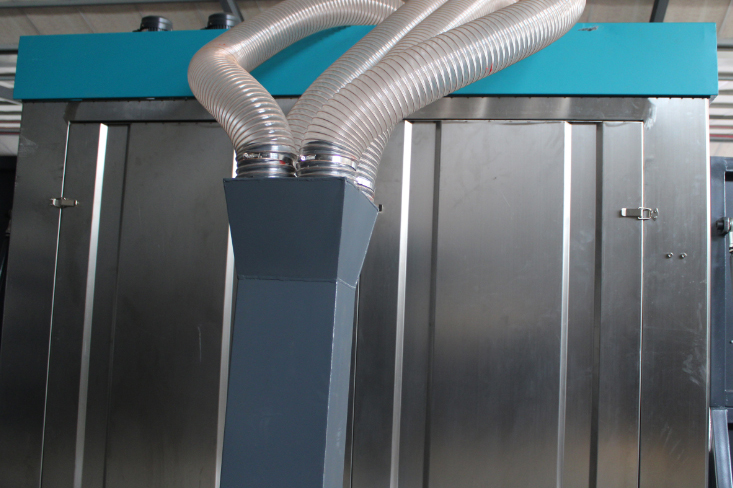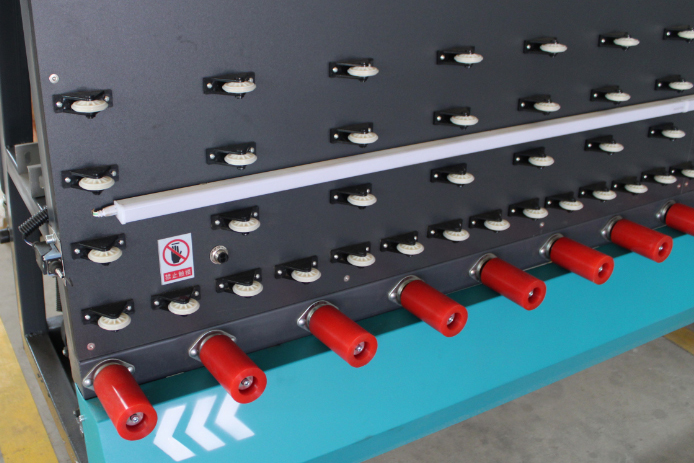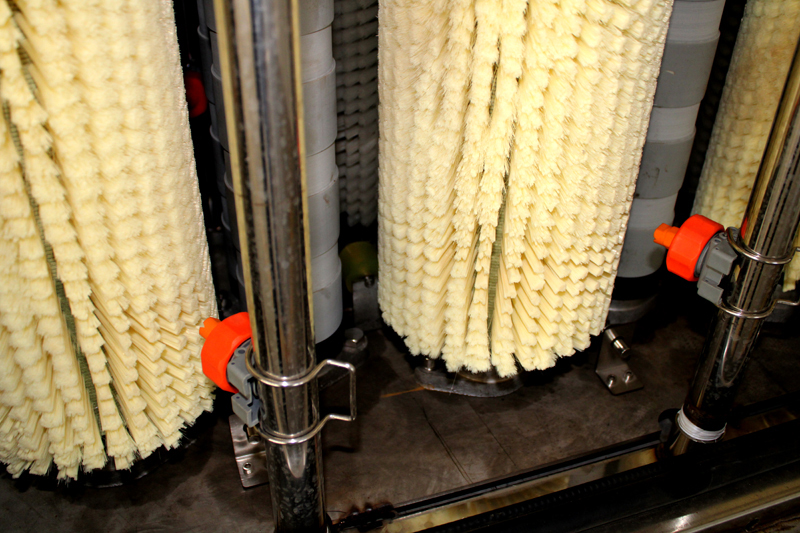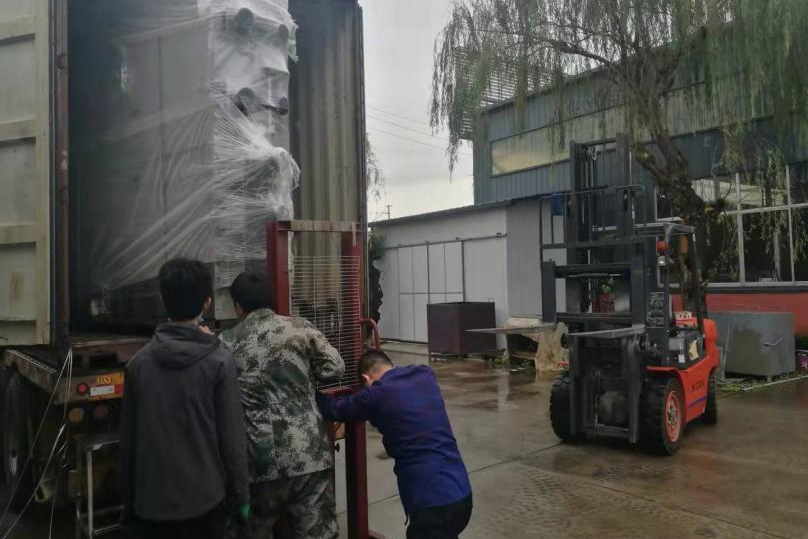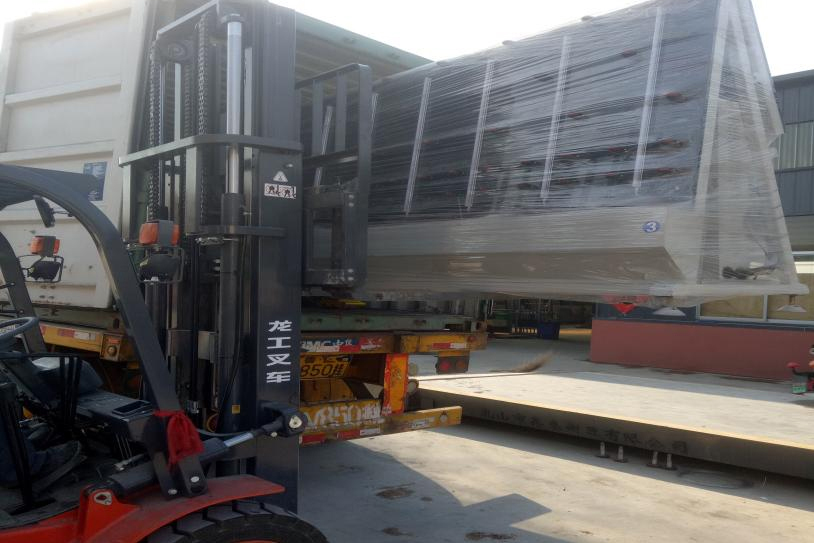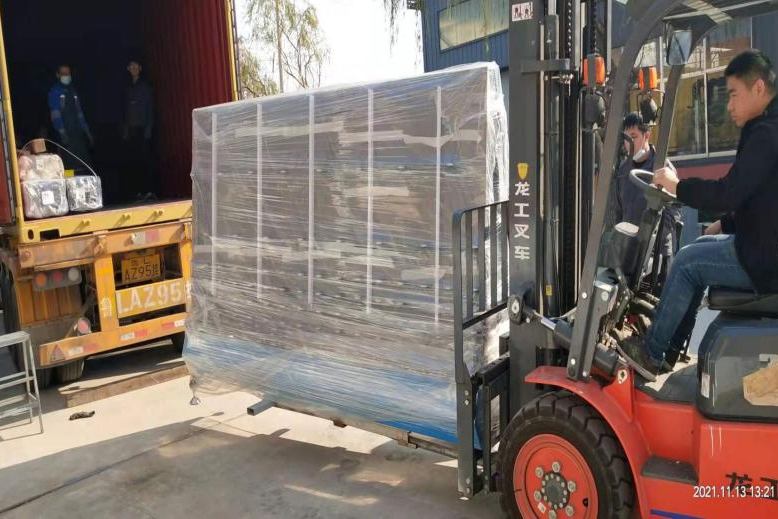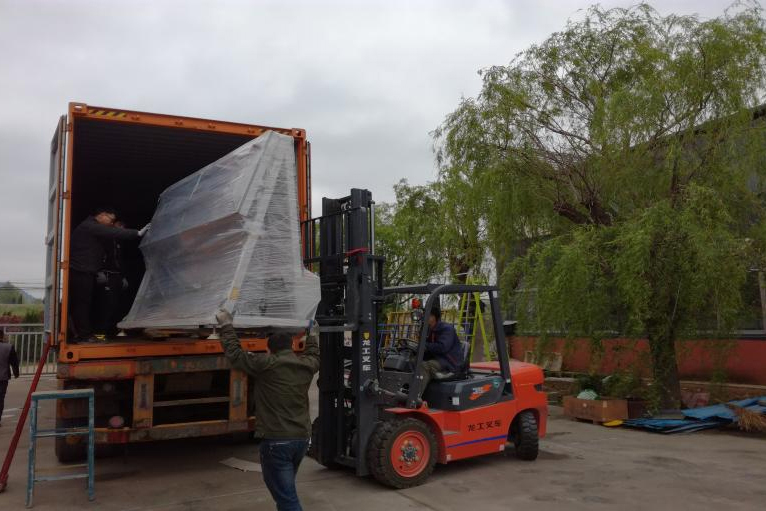 ---
Previous:
Tempered Glass Heat Soak Furnace
---
Write your message here and send it to us
Products categories